Message from Our Principal
Hello and welcome to the Tyndall College website.
I trust that you will find the answers to any queries you may have while navigating our new look, updated and user-friendly website.
At Tyndall College we aim to provide the best education possible for your child in preparing them for their pathway in life. So whether it is moving on to a Third Level College, doing a Post Leaving Certificate Course, Apprenticeship or directly to the world of work, we will do our best to prepare you.
Every aspect of daily life in Tyndall College is encompassed in our motto "Everyone is Welcome Here". The motto was designed by our students and demonstrates how all members of our school community are treated with respect.
As Principal of Tyndall College, I want our students to have a positive experience in school. I want our students to be happy. Our dedicated staff work hard daily to ensure that not only the educational aspects of school life are looked after but also the social and emotional wellbeing of our students is very much to the forefront.
Finally, I would like to take this opportunity on behalf of the Staff, Board of Management and our patron, Kilkenny & Carlow Education and Training Board to thank you for taking the time to look at our website.
Gerry McGill, Principal
Mission Statement

Tyndall College provides excellent second level education in a student-centred, co-educational environment. It is our intention to lead students on their journey to reach their individual potential and to encourage them to make a positive contribution to society.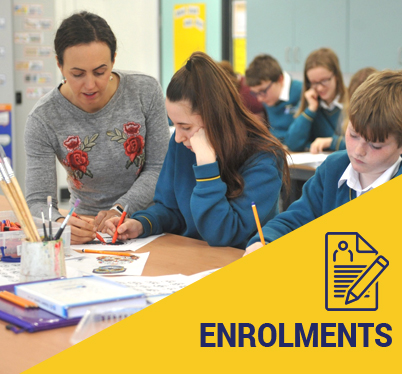 Latest News
January 11, 2023 |

Please read the following information sent by the Health Service Executive (HSE) for the attention of Schools, Parents/Guardians and Staff regarding the increased levels of viruses circulating at present. HSE Letter to Schools, Parents, Guardians and Staff January 2023

December 12, 2022 |

During Ethos Week 2022 in Tyndall College we asked our Student Council to answer this question: "If Tyndall College was a person, what kind of person would they be?" Watch this video to find out what they said…

October 17, 2022 |

Celebrating Erasmus days on the 13th, 14th and 15th October 2022! Tyndall College is an Erasmus partner since 2020 with five European countries; Germany, Netherlands, Italy, Portugal and North Macedonia. The topic of our Erasmus is "I-school finding identify in times of social media". Our students have been collaborating with other European students on … Continue reading "Erasmus+ Programme"